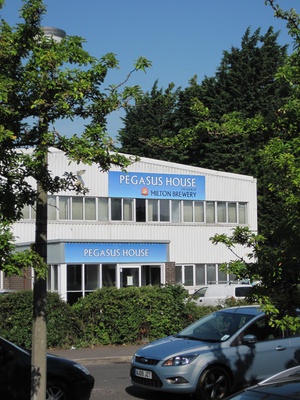 In March 2012 we bought the freehold of a property in Waterbeach. Renamed Pegasus House, it has become the new home of Milton Brewery. The building is around ten times bigger than our old premises and access is much better.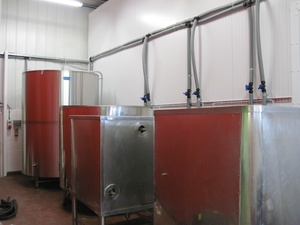 We've added a new, large, fermenter which when combined with our other changes will give us approximately 100% more capacity than before. The majority of the kit used in the old brewery has come with us to Waterbeach, with a few tweeks here and there.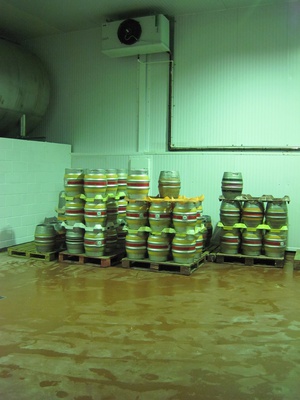 All this extra capacity meant that we needed a much bigger cold room. The new cool room is a whopper (and yet we're worried it isn't going to be big enough!). If that ever happens we've got around half an acre of land at the back of the new brewery, which should see us comfortably set for a while yet.
We've had to change our phone number during the move. Our new number is 01223 862067.